Unicorn - Floor Puzzle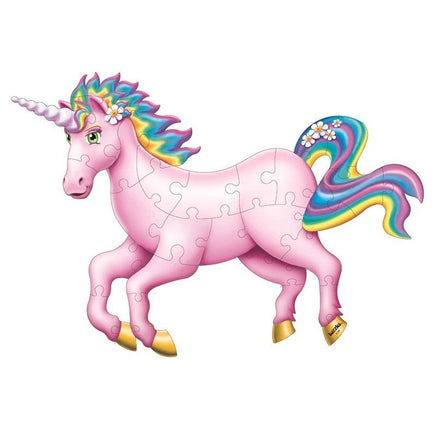 Floor Puzzle - Unicorn. 
A large 32 piece floor puzzle. Floor puzzles are a great way to encourage children to work co-operatively in order to solve the puzzle. This is an ideal way for problem solving techniques to be shared amongst the group. The large pieces (approx. 12cm x 15cm) are very tough and difficult to lose.
Made by Tuzzles in Australia using MDF and designed to last. Tuzzle puzzles are lazer printed and lazer cut. This ensures quality puzzles in vibrant colours.  
Measures 75cm X 55cm.