Tactile Training Texture Teaching Set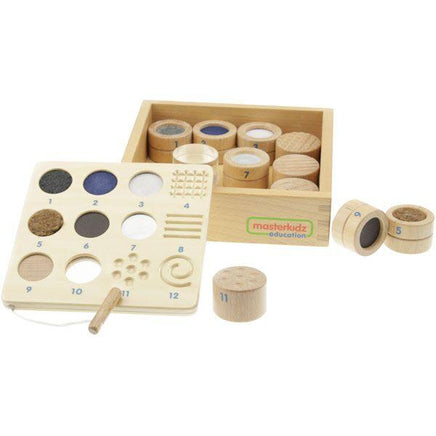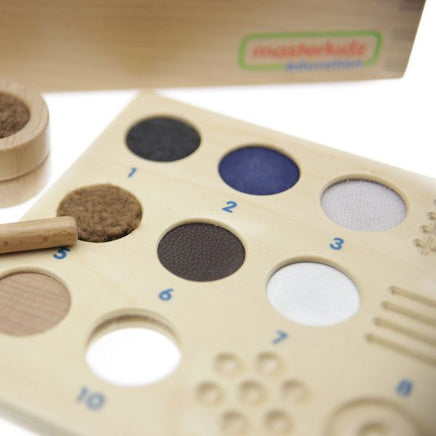 Tactile Training Texture Teaching Set
Masterkidz Education. A chunky set of 12 wooden discs (7 material & 5 surface textures) in a wooden tray, with a texture teaching board (included). A perfect way for children to develop an understanding of texture recognition by visual & tactile means. Learning is enhanced if used with our Touch & Feel Box (MK-04055) or you can just use a pillow slip or hessian bag.
Tray measures 21cm x 20cm x 5cm.
Made from European Beech wood.