Nesting Boxes - Dinosaurs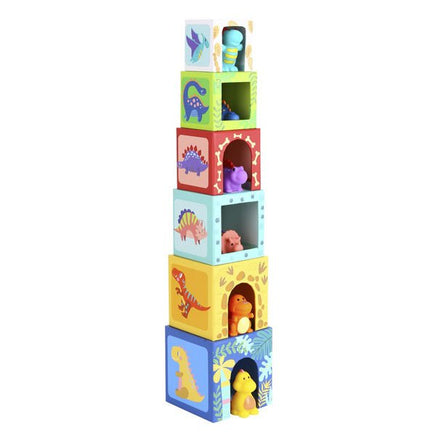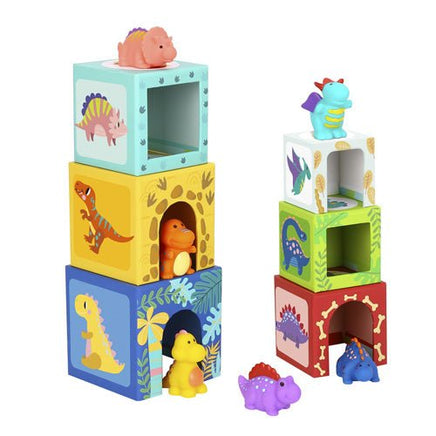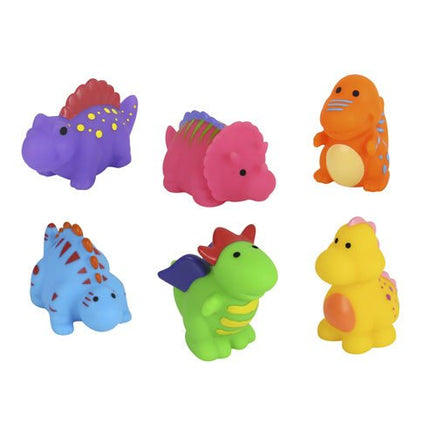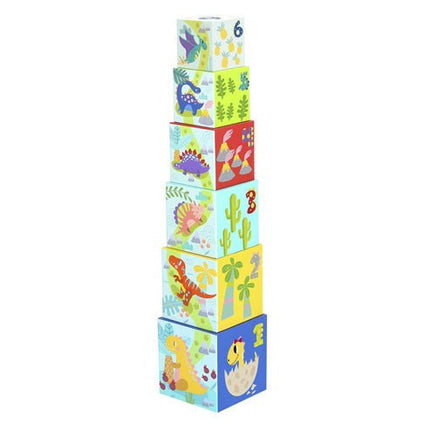 Nesting Boxes - Dinosaurs
These fabulous nesting and stacking blocks from Tooky Toys are perfect for any toddler or preschool room. The set includes 6 nesting boxes with matching dinosaur figurines. Children enjoy finding the 'home' for each dinosaur.
Featuring brightly coloured illustrated dinosaurs on all blocks/boxes. The boxes are made with premium, high grade cardboard and features a wipe clean surface. These nesting blocks are made even more fun by featuring different shaped cut outs on each block, giving children even more ways to play with the blocks, whether they are houses, towers, caves and more.
Each set of stacking blocks comes with 6 stacking blocks and 6 assorted squishy dinosaurs. These cubes can be stacked inside each other for easy packing up when not in use.
Largest box measures 13cm x 13cm x 13cm

Completed stack of boxes is 64cm tall.

Suitable for 12 months+