Navir Super Optic Wonder Plus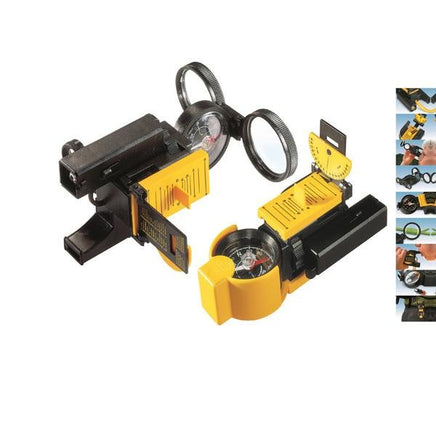 Navir Super Optic Wonder Plus
A multi use optic tool. Functions include binoculars, magnifying glass, compass, magnifying mirror and observation plane, mirror for signals, stereoscopic viewer, heliograph, electric torch, whistle, Morse code, Universal sundial, angulation dial. Supplied with belt clip. Recommended for 6 year and above age children.
Quality toys made in Italy.
Measures 5.8 cm length by 6.5 cm width by 12 cm height.
Brand: Navir
Age Range: 6-14 years