Montessori Sorting Cylinders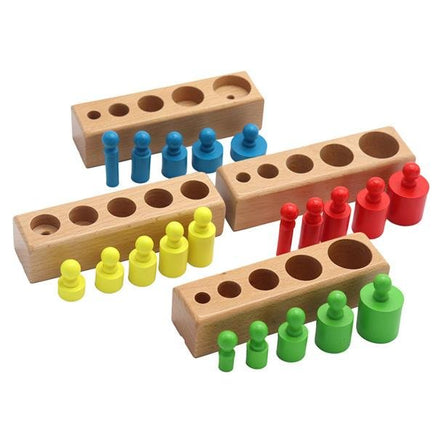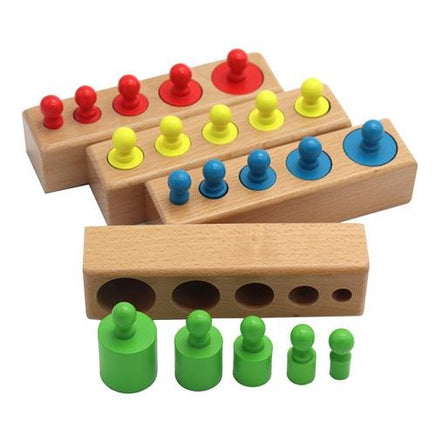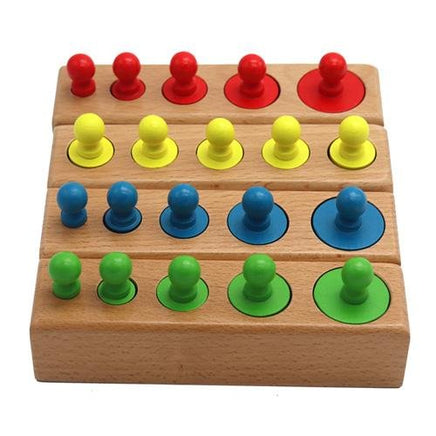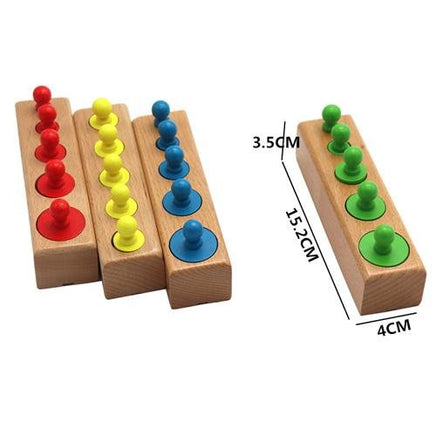 Montessori Sorting Cylinder Set.
A set of 4 sorting blocks used for coloured cylinders into the correct block. Cylinders sets vary from sorting by height or by diameter or by a combination of differences. Sorting blocks are 15cm in length.
Not suitable for children under 3 years (choking hazard).