Lilliputiens - Jack Activity Cube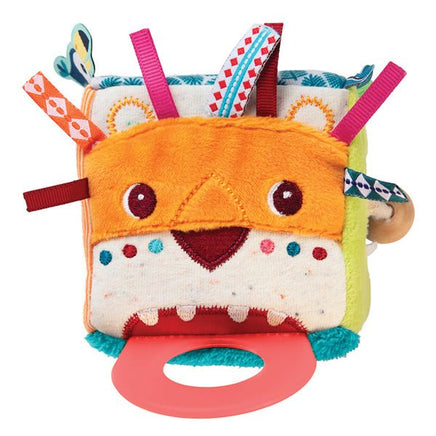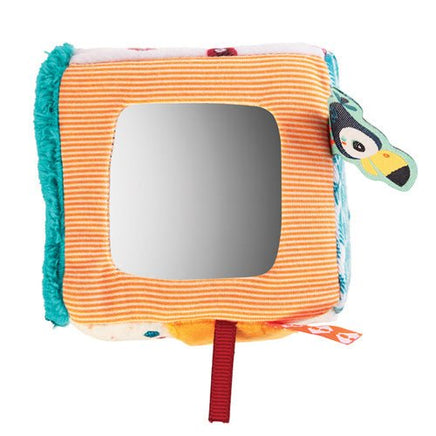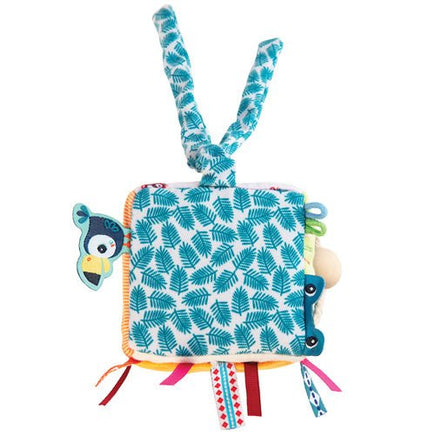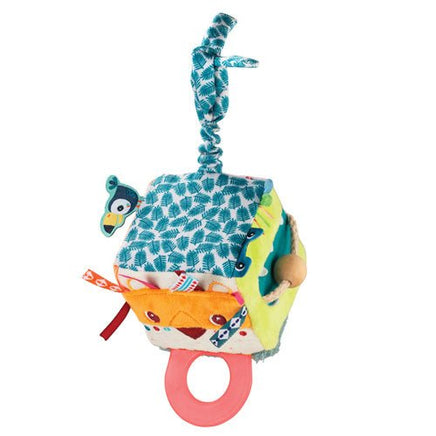 Lilliputiens - Jack Activity Cube 
Discover many activities and awaken baby's senses with the Lilliputiens Jack Activity Cube and his jungle friends. Jack has many ribbons to grasp and textured fabrics to stimulate and delight. He has a natural wooden ball held on a rope to promote a sliding movement, a mirror, a rattle, scrunchy paper noise and a teething ring for comfort and relief. Tie him to the cot or pram, gently pull him back and let go! Watch the elastic pull him back into place ready to go again and again. Just like the rest of the Lilliputiens range of toys, Jack is designed to be plush and tactile for baby, but interactive and fun so they inspire imagination and motor skills right from the start.
 Dimensions:
8cm x 8cm x 8cm
 Age Range:
3 months+
All
Lilliputiens
toys are designed in Belgium and manufactured to strict quality and safety standards, meeting both European and Australian requirements. Lilliputiens are dedicated to developing
and all stuffing used in the production of every soft toy is made from 100% polyester fibres obtained from recycled bottles.