Life Cycle Sequence Cards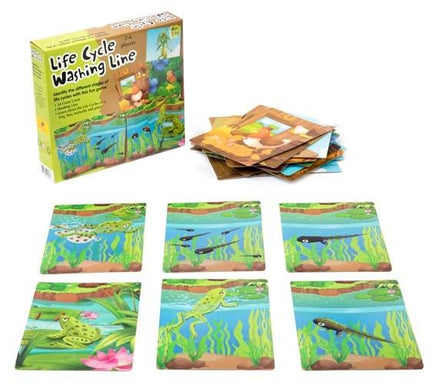 Life Cycle Sequence Cards
A great way to introduce children to the concept of the life cycles of an insect, animal and plant life. Children will have fun putting the cards in sequence and describing what is happening in the colourful illustrations. They will see how creatures develop and change as they mature.
The 4 life cycles included are a frog, hen, butterfly and corn plant. Includes: 24 giant cards measuring 14.5cm wide x 21cm high. Washing line and pegs.
Detailed instructions to help learn facts about lifecycles including questions and answers.