Junior Mosaic Pattern Box Table Set (4)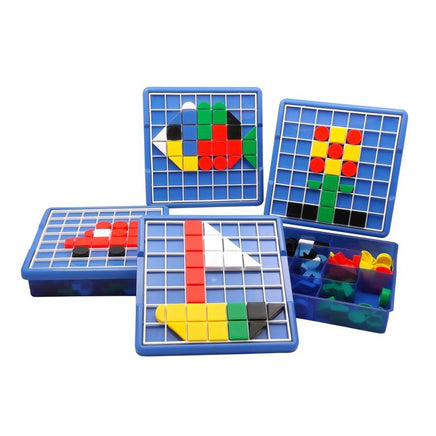 Junior Mosaic Pattern Box set of 4.
Each junior mosaic pattern box comes with 104 large mosaic pieces in 6 different colours. Children can place the square, circular and triangular shaped pieces to make an infinite number of patterns and pictures. Children can use the plastic grid guide or go freestyle on the table. A great way to enhance fine motor skills and promote creativity. Includes 4 complete box sets.
Box measures 27cm x 27cm x 5.5cm.
Square tile measures 28mm x 28mm x 12mm.