Gnome Village - B Set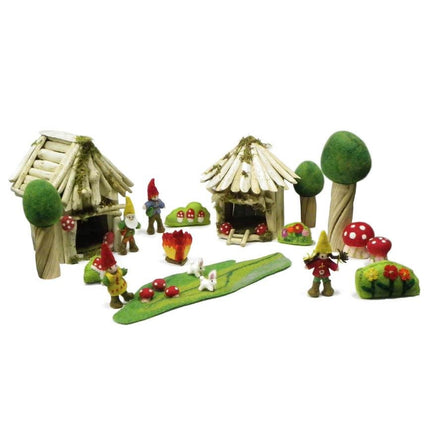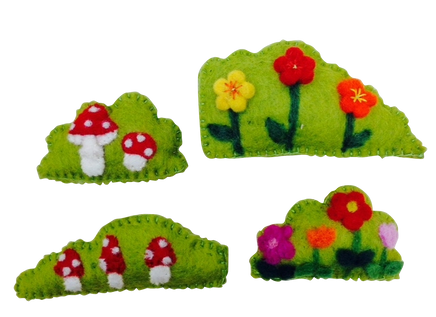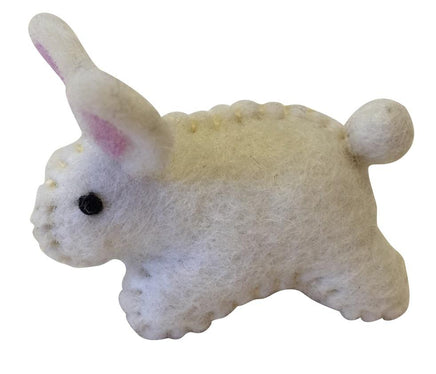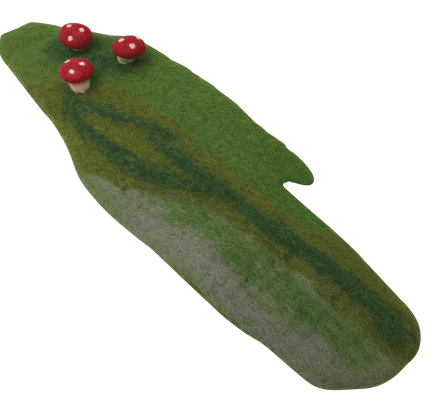 Gnome Village - B
Set A colourful fantasy 'Gnome Village'. Young children will enjoy letting their imagination loose while playing with this fantasy scene of a gnome village.
This set consist of all items in image :-
 Mossy Mat, including 3 imbedded mushrooms (measuring approx. 45cm x 14cm),
Gnome Family (4),
Wooden House - Square (28cm tall))
Wooden House - Round (24cm tall)
Felt Fire
Bushes & Flowers (4),
2 Bunnies
Wooden & Felt Tree Set (3)
2 Mushrooms (1 Med & 1 Large)
- All items in image are included.
Hand made in Nepal. For Children 3 years +