Face & Body Crayons - 3 Pack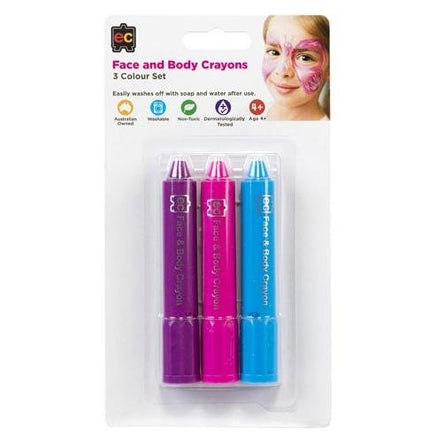 Face & Body Crayons - 3 Pack
An exciting alternative to traditional face paint. Easy to use, non toxic and dermatologically tested, these crayons are perfect for young children. Their silky soft texture creates smooth, bright, bold colours. Ideal for face painting on special occasions such as parties, sports events and concerts;  in fact anytime!
Suitable for all skin types, these premium crayons are odourless, do not make hands dirty, and are easy to wash off with soap.
Set of 3 colours - pink, purple and sky blue.