Eco Game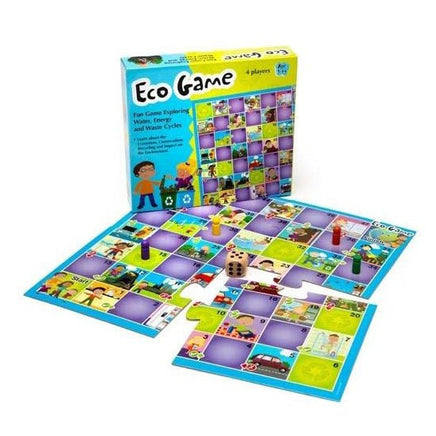 Eco Game
A fun board game to make children aware of environmental issues. As children move around the board, they learn about the Ecosystem and explore water, energy and waste cycles.
The game identifies ways to reduce energy consumption, recycle waste and conserve water
Cause and effect are examined and the impact this has on the environment
Throw the die and move around the board
Land on a square with a red x and move back. Land on a square with a green tick and move forward. Miss a turn if you land on a green Eco square
2-4 players Contents - 1 board, 4 Eco characters, 1 large wooden die and teacher's notes in 4 languages.