Dutch Houses With Translucent Windows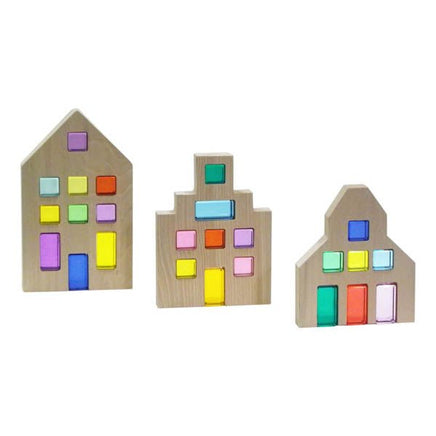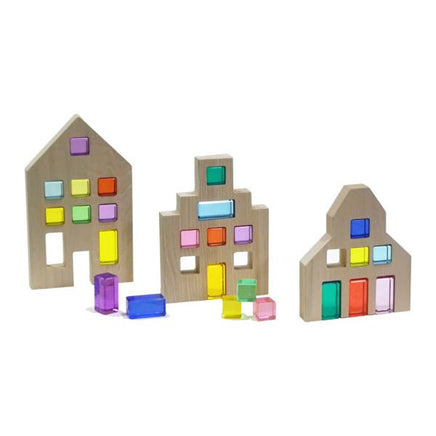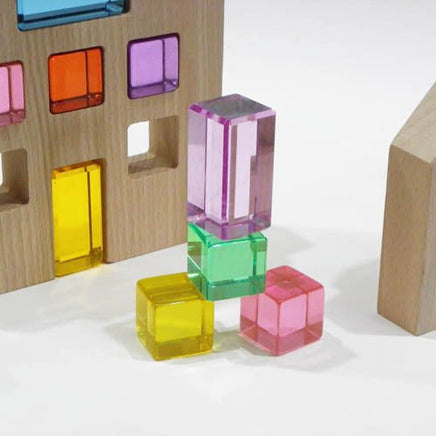 Dutch Houses With Translucent Windows 
A delightful set of 3 wooden dutch style houses with translucent lucite acrylic blocks for windows.  Children are fascinated with these wooden houses and how they can fill in the windows and doors with the translucent blocks. Great for free play.
Set includes:
3 wooden houses (largest 24cm x 15cm x 2.8cm)
8 rectangular lucite blocks (50mm x 25mm x 25mm)
17 cube lucite blocks (25mm x 25mm x 25mm)
Not suitable for children under 3 years.