Chunky Sea Creatures Puzzle - Masterkidz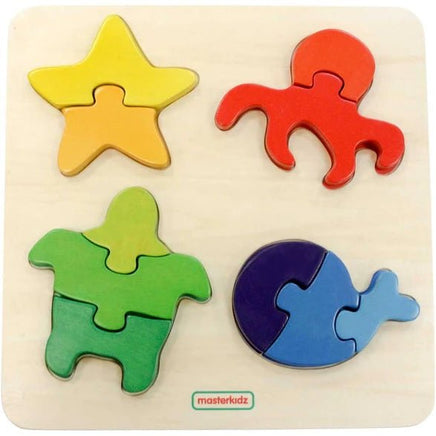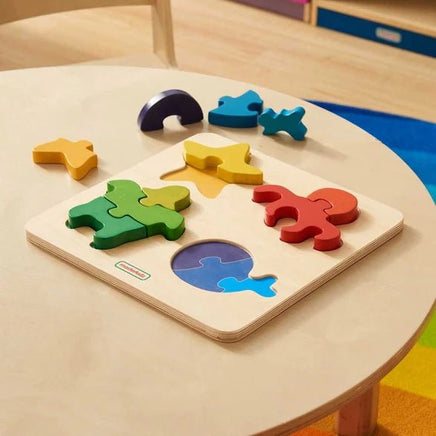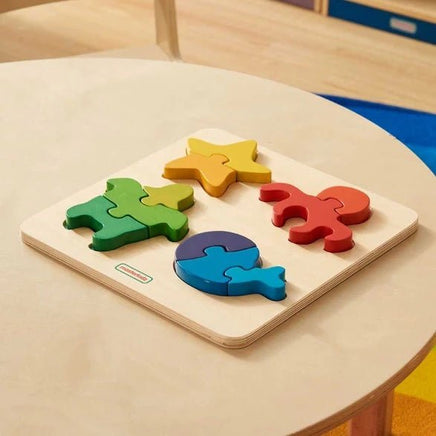 Chunky Sea Creatures Puzzle - Masterkidz
This self-correcting Sea Creature jigsaw puzzle encourages children to lock each wooden piece together by trial and error until they realise they are making a star fish, an octopus, a sea tortoise or a whale.
Set includes 10 chunky Beech wood jigsaw pieces and a wooden tray.
Measures 28cm x 28cm x 2cm.
Suitable for children aged 2+.