Bottle Grower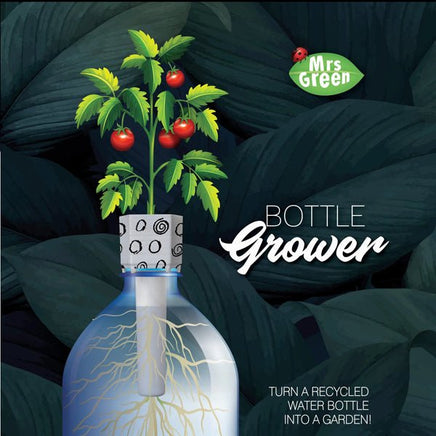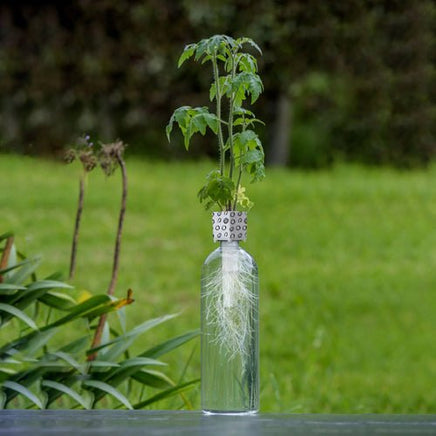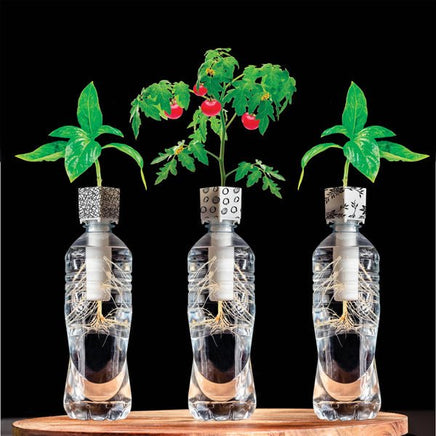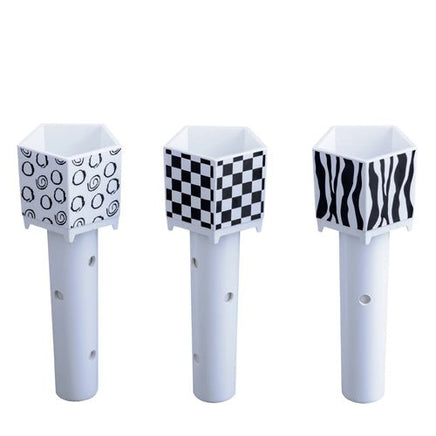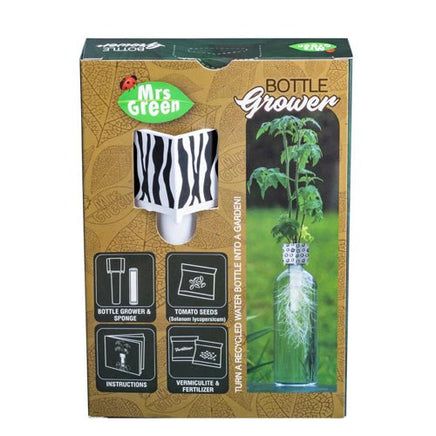 Bottle Grower
Grow plants on your windowsill only using water, a recycled bottle, and our Bottle Grower. With a small amount of care. your seeds will spout and produce cherry tomatoes in about 4 months. The perfect eco-friendly indoor plant that you can grow all year around.
The Bottle Grower comes with seeds, vermiculate, cotton wick and fertilizer. 
How it works:
Add fertiliser to water, push cotton wick into bottom of Bottle Grower then push it onto your chose bottle, pour vermiculate into the top, put a few seeds on top, sprinkle with water, then put it in the sun and let it do its magic!