Big Book Set B - 3 Books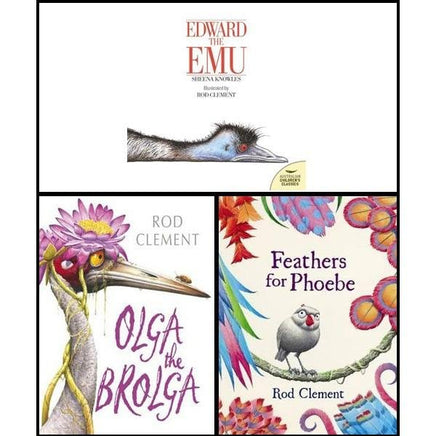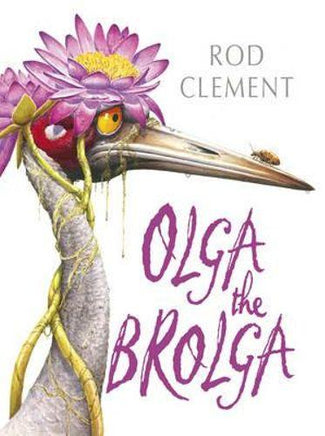 Big Book Set B - 3 Books
A set of 3 classic Australian Big Books. 
EDWARD THE EMU - Big Book. by Sheena Knowles, Illustrated by Rod Clement. Measures 45cm x 43cm.
A timeless Australian classic that continues to delight young children - and their parents.
'Edward the Emu was sick of the zoo,
There was nowhere to go, there was nothing to do,
And compared to the seals that lived right next door,
Well being an emu was frankly a bore.'
OLGA THE BROLGA - Big Book. by Rod Clement.
Measures 45cm x 34cm.
No one will dance with Olga the brolga, but she finds out that dancing by herself creates something very special and wonderful.
Olga the brolga is in a terrible mood. She desperately wants to dance - but no-one will dance with her.
So Olga decides to dance by herself; and when she does, something absolutely wonderful happens.
From one of Australia's best-loved and highly regarded author-illustrators comes a story about the importance of learning how to behave well.
FEATHERS FOR PHOEBE - Big Book. by Rod Clement.
Measures 45cm x 34cm.
From the best selling author of OLGA THE BROLGA comes a funny and heart-warming story about accepting who you are. Ages: 3+ Phoebe doesn't want to be ordinary. She wants to turn heads and be noticed - she wants to be fabulous! But when she seeks the help of the outrageous and beautiful Zelda, her transformation leads to some unexpected results. Ages: 3+