Bamboo Construct & Roll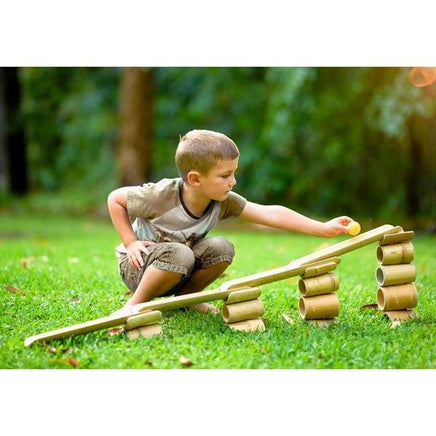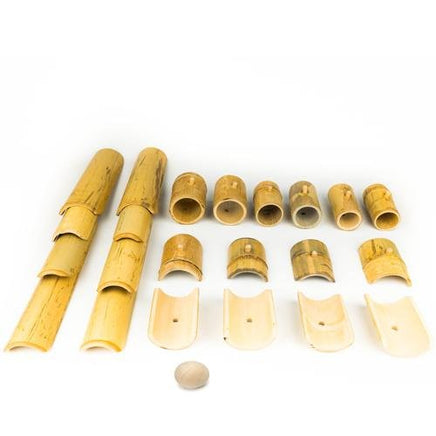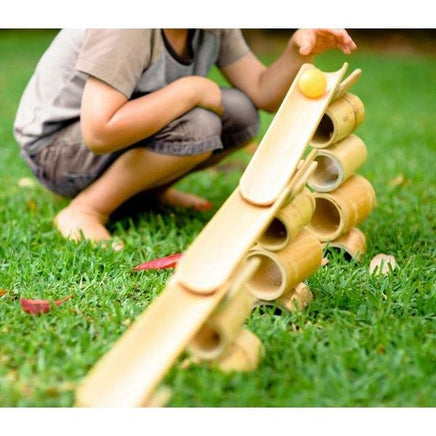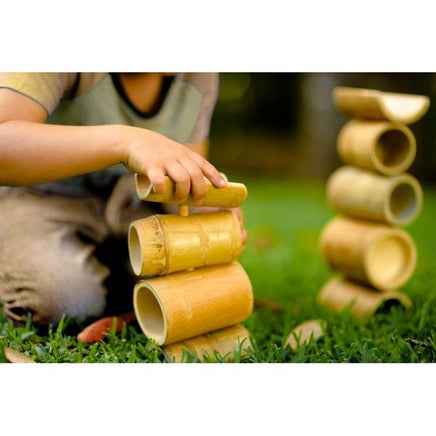 Bamboo Construct & Roll
This amazing resource is so open-ended, so a child can truly use their imagination to explore and play. If you're serious about children learning through play, then this is one natural learning resource that you must have in your block corner or child's play room. As children build bamboo ramps and investigate rolling a variety of objects they gain a deeper understanding of foundational maths and science concepts (STEM). There are so many opportunities for children to practise problem solving, engage in open-ended play and investigate rolling a variety of objects.
This natural learning resource is made from natural bamboo and every piece is unique. All pieces come apart simply joined by dowel and holes. So it can also be added to loose parts or combined with blocks for further building extensions.
Set includes: 8 X natural bamboo ramp channels (diameter varies from 50cm to 75cm and lengths from 30cm) 6 X natural bamboo tube stands with wooden dowel pegs and holes for simple construction of various height bases to place bamboo ramp channel tracks. This allows young engineers to explore with various angles by adjusting height.
4 X natural bamboo half base stands with wooden dowel pegs 4 X Natural bamboo half top stands 1 X Wooden Ball 45mm