Balancing Dolphins Bulk Set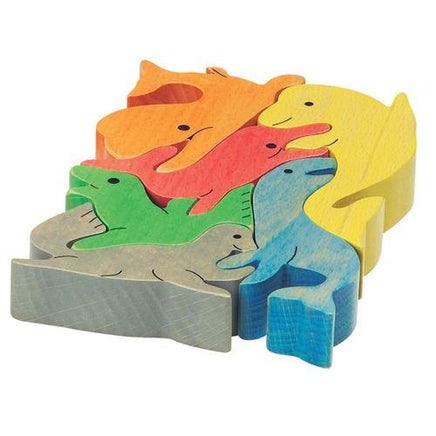 Balancing Dolphins Bulk Set
A sturdy colourful wooden balancing set of 24 dolphins. Children enjoy making the tallest tower of dolphins as possible. Great for enhancing problem solving skills and fine motor development. Also a lot of fun. Each measures 7.5 - 12cm high.
Comes in lockable plastic tub.
Made by GoGo Toys in Taiwan, for children aged 3 - 5 years.