Australian Animals Threading Mats (3) - Set A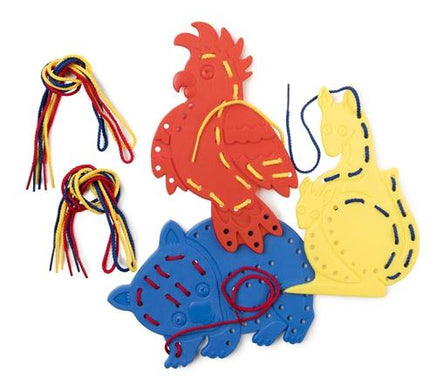 Australian Animals Threading Mats (3) - Set A
Threading Australian animals 3 pieces. Educational Colours Lacing Shapes are designed to encourage children to develop hand/eye co-ordination, fine motor skills and dexterity. These 3 large shapes are easy for young children to hold and have large enough holes that no needles are required with the laces. Made from tough, wipe-clean plastic, these lacing shapes will withstand any classroom or home. They can also be used as templates.
Set contains 3 large, brightly coloured lacing shapes with 12 laces.
Includes Cockatoo, Kangaroo & Possum designs.