Australian Animal Wooden Puzzle - With Names - 24pc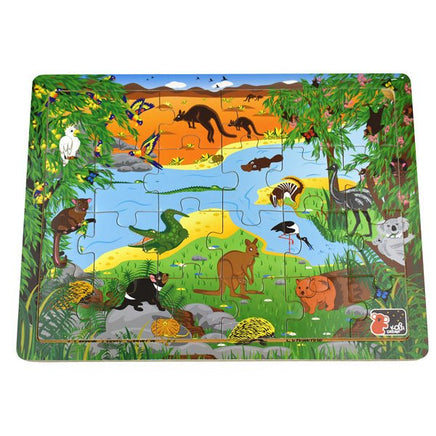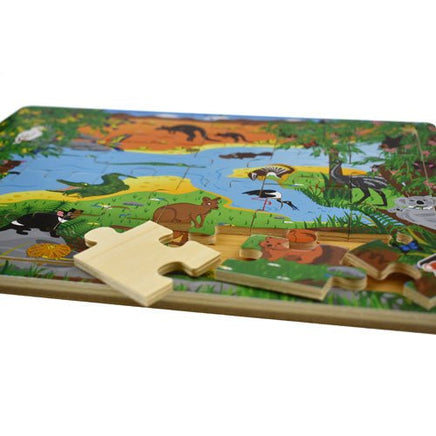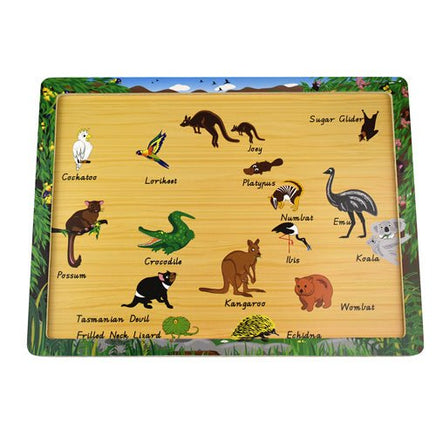 Australian Animal Wooden Puzzle - With Names - 24pc
The 24 Piece Puzzle Board Australian Animals by Koala Dream is a beautifully crafted wooden jigsaw puzzle featuring vibrant colours. This puzzle introduces children to a variety of Australian animals, showcasing the unique wildlife found in Australia. 
Underneath each jigsaw piece, children will find colourful pictures of Australian animals along with their names printed next to them. This feature assists children in identifying and learning about the wonderful animals that inhabit Australia. 
As children assemble the puzzle, they develop essential fine motor skills and patience. This engaging activity promotes dexterity and concentration while providing an enjoyable learning experience. 
Puzzle Measures 30cm x 23cm