Aboriginal Comparison Memory Cards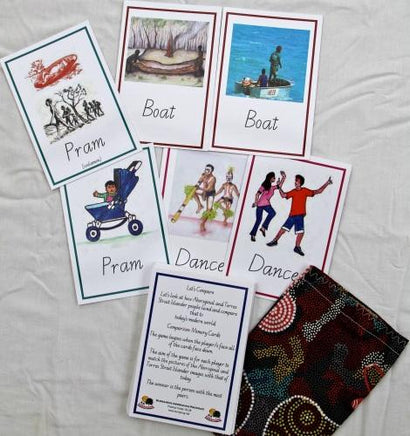 Aboriginal Comparison Memory Cards
Supplied in handmade Aboriginal fabric bag. Different to other memory games, in that you match Aussie drawn animal with the Aboriginal traditional drawn animal. Great way for kids to appreciate Aboriginal art and culture.
16 pairs of laminated cards 100 x 150mm each.
QLD font.
All Kurrajong Aboriginal products & resources are made in Australia. Royalties paid or payments made through direct agreement with the Indigenous and non-Indigenous artists/authors/designers.