Sea Life Counters - 84 Pieces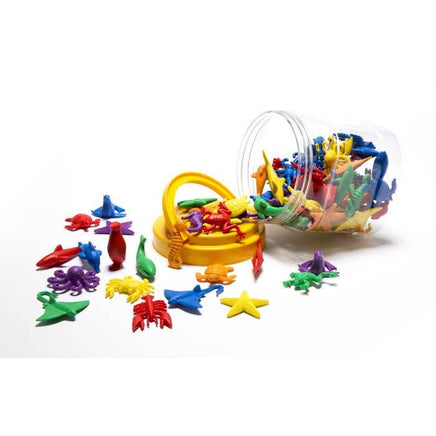 Sea Life Counters - 84 Pieces
These rubber molded counters are not only fun to play with and sort but are great for developing pre-math skills. These marine counters come in 6 different colours, yellow, green, blue, red, orange and purple with 12 types. Counters are able to be used to develop such pre-math skills as sorting, classification, counting and pattern building. Great for developing fine-motor skills especially if used with our Jumbo Tweezers (EV-JT12J) and Sorting Bowls (EV-SB6SET).
Counters measure 2 to 5cm.
Not suitable for children under 3 years of age.